13 Monos
Our second Apocalypse Now nod in this list is Alejandro Landes's deeply mad thriller about a wild cult of teenage bandits who have rituals, guns and a hostage – but no Colonel Kurtz.
14 Can You Ever Forgive Me?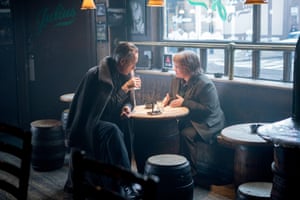 Acid … Richard E Grant and Melissa McCarthy. Photograph: Everett Collection Inc/Alamy
Melissa McCarthy reaches new career heights with her performance as hard-drinking literary forger Lee Israel opposite an uber-waspish Richard E Grant in this acid delight.
15 Hustlers
J-Lo delivers a standout turn in this snappy caper about a gang of strippers who scam Wall Street bankers.
16 Border
An outsider with unusual gifts descends on a small community in Ali Abbasi's exploration of cultural otherness; a Nordic noir that also features cinema's weirdest sex scene.
17 For Sama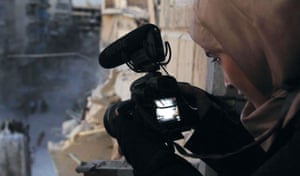 Extraordinary … For Sama. Photograph: CAP
One of the most extraordinary documentaries of recent years, this story of a baby in war-torn Syria, begun while her mother was still pregnant, is impossibly moving, upsetting and uplifting.
18 Booksmart
Olivia Wilde's directorial debut is a riotous blast; a funny, filthy, female Superbad that's also extremely smart and strangely sensitive.
19 If Beale Street Could Talk
Barry Jenkins's sumptuous adaptation of the James Baldwin novel is an emotionally overwhelming hymn to the power of love and the burn of injustice.
20 Transit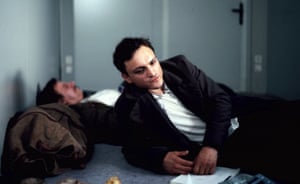 Disturbing … Transit Photograph: PR handout undefined
A taut and elegant adaptation of Anna Seghers's 1944 novel, this unfortunately topical tale of stolen identities, refugees and riot police is deeply and enduringly disturbing.
21 Ash Is Purest White
Jia Zhangke's melancholy epic stars Zhao Tao as a resilient gangster's moll burning with misguided love in a shape-shifting China.
22 Only You
Laia Costa and Josh O'Connor get the tissues wringing in Harry Wootliff's impressive debut about a couple whose relationship is tested by infertility.
23 All Is True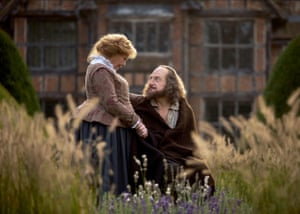 Poignant … Dench and Branagh in All Is True. Photograph: Allstar/Sony Pictures Classics
Kenneth Branagh and Judi Dench gave us a poignant insight into William Shakespeare and Anne Hathaway's later life turmoil in this delicate biopic written by Ben Elton.
24 Harriet
Kasi Lemmons's belated but remarkable slavery biopic features Indiana Jones-style derring-do and a barnstorming central turn from Cynthia Erivo.
25 América
An immensely tender and precarious documentary following three Mexican brothers as they juggle their work with the care of their 93-year-old grandmother.
26 Capernaum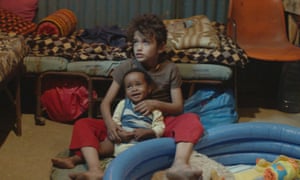 Powerful … Capernaum. Photograph: Boo Pictures/Sony/Kobal/Rex/Shutterstock
Nadine Labaki's powerful drama sees a Beirut child sue his parents for giving birth to him – before ending up on the street caring for a stranger's baby.
27 One Cut of the Dead
Noises Off meets George Romero in this lively and genre-revitalising metafictional horror show by Shin'ichirô Ueda.
28 In Fabric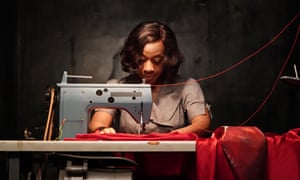 Red dress nightmares … Marianne Jean-Baptiste. Photograph: Curzon Artificial Eye
Advertisement
Set in an unearthly department store, Peter Strickland's bizarre ghost story sees Marianne Jean-Baptiste battling a frock from another dimension.
29 Beanpole
Kantemir Balagov deploys shock tactics to weigh the horrors of peace against the trauma of war in 1945 Leningrad in this extraordinary movie.